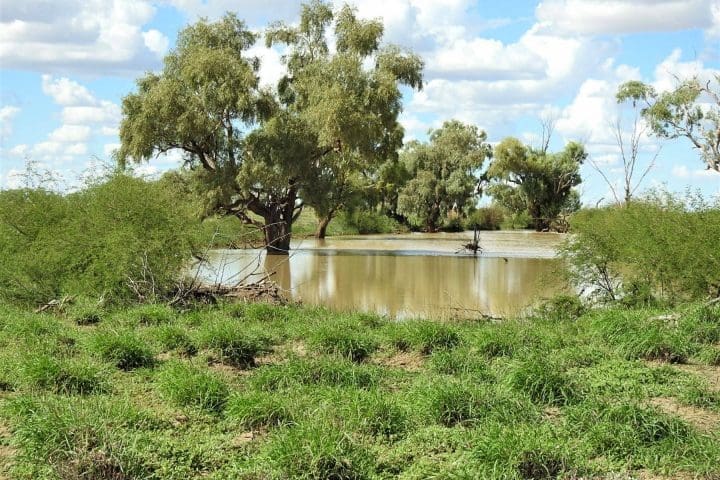 The Carbon Market Institute (CMI) today launched its inaugural Carbon Farming Scorecard report, with its analysis of Australia's carbon farming policy frameworks, concluding that Queensland is the best jurisdiction for the industry.
The report found that while Australia has strong frameworks capable of fostering a world-leading industry, there needs to be greater ambition and political leadership, as well as a continued focus on integrity. and stronger alignment with private financing.
The dashboard report follows the 6th Carbon Farming Industry Forum which ended on April 7 last week.
Overall, Queensland (80%) was the most outstanding jurisdiction to recognize the important role that carbon farming can play in meeting the state's environmental commitments, including reducing emissions.
It also demonstrated significant progress in prioritizing the resources needed to build market capacity, implement sound policy and recognized the importance of integrating environmental, agricultural and social co-benefits for indigenous communities and other regional communities.
The report acknowledges that Queensland, like other states, is taking advantage of the decade-old federal framework to verify and credit carbon farming and other emissions reduction and removal activities, under the reduction of emissions (ERF).
The federal government (70 percent) was credited with developing this world-leading regulatory and legislative framework first launched in 2011, but recent market interventions and limited overall ambition within the all climate policies have had an impact on its score.
The report noted recent trials and explorations of environmental co-benefit innovations as well as market exchanges and capacity building that could further boost scores in 2023. However, it highlighted the need to provide them and developing them, improving data management and reporting, and building investor and community confidence through ongoing transparency and review.
New South Wales (64%) also scored relatively high following its recent $125 million commitment to its Primary Industries Productivity and Reductions Program, which will see carbon generation play a significant role in the state's ambitious goals to reduce emissions by 50% by 2030. However, the report notes that the state's progress is still in its early stages and requires further development and recognition of co-benefits, training and education resources and links to private investment.
"Despite the challenges of the past decade, as well as recent scrutiny of carbon credits and hard-hitting policy interventions, the report identifies land-based solutions as a critical part of nearly every government's net zero strategy," said said the CEO of CMI. John Connor mentioned.
"While the focus is rightly on integrity, ambition and support for landowners, our 6th Carbon Farming Industry Forum highlighted political support across the spectrum of carbon farming as a contribution to national emission reduction and removal activities to achieve net-zero and some net-negative emissions.
"We commend the top performing jurisdictions for raising the bar with substantial policies in place across the country, as well as recognizing the role of the federal government in building a strong platform for the industry over the of the last decade. However, we are at a critical juncture where this framework needs to be broadened and rejuvenated to chart a more ambitious path and connect them to the scale and urgency required of industrial decarbonization policies.
"Overall, the scorecard illustrates the unique opportunity for Australia's carbon farming sector to play a key role in reducing emissions, supporting climate repair and resilience, and creating employment, income and other related benefits for communities across the country."
Among other states and territories, the report found that South Australia (49%) and Western Australia (45%) have both developed carbon production policies and assessed opportunities in their state. However, SA's well-established blue carbon strategy and more sophisticated government engagement resulted in a higher score, with WA still struggling with legislative hurdles preventing projects from proceeding.
Victoria (36pc) also announced a series of carbon farming initiatives and policies, which are still in the early stages of implementation and have yet to provide further details on the practicalities of its implementation. carbon farming program, among other initiatives.
While the Northern Territory (31 percent) has a history of carbon farming through collaboration with indigenous traditional owners, particularly focusing on savannah burning projects, and Tasmania (33 percent) advances its industry through direct funding and outreach initiatives, both have still underdeveloped policy frameworks.
It should be noted that while the Australian Capital Territory (ACT) supports carbon farming, its size and geographical boundaries, as well as its emissions profile, mean that carbon farming has not been a key strategy. for jurisdiction to date.
The Carbon Farming Scorecard report was developed with the support of KPMG as research partner, and comprises 12 criteria against which Australian federal, state and territorial governments have been assessed, and are grouped under the four essential pillars of the sheet. carbon farming industry roadmap for industry development: "Optimizing policy frameworks and market design; Unlocking finance and investment; Quantifying co-benefits and creating new markets, and Communicating benefits and building capacity".
Source: Carbon Market Institute