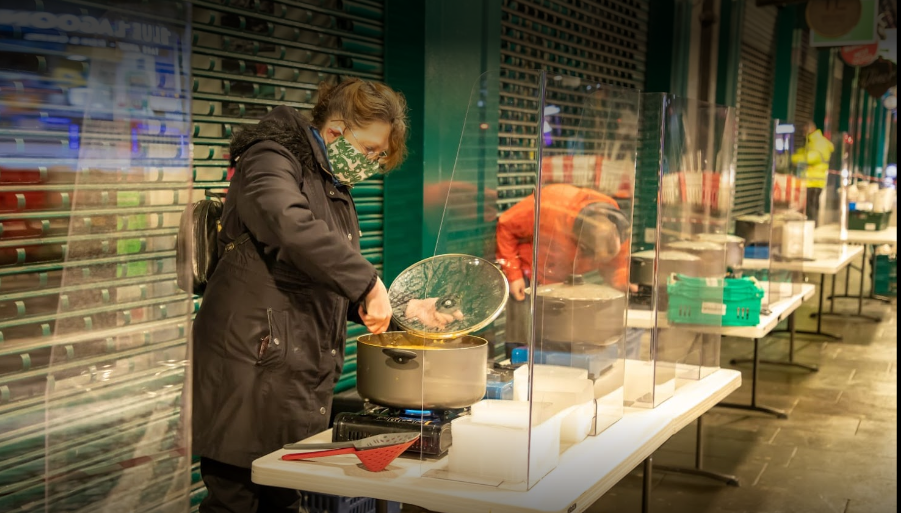 Services such as a soup kitchen are under threat
An organization providing vital support to the homeless has warned that its emergency street food service could close.
Homeless Project Scotland's soup kitchen feeds over 600 people with over 1,000 hot meals a week under the 'Heilanmans umbrella' on Argyle Street three nights a week, providing a lifeline for homeless, vulnerable, children, families and elderly people.
However, the charity said the council said it could no longer park its vans at the Argyle Street location, putting its vital services at risk.
As such, the services it runs in the area, including outreach support and its crucial overdose medication service, are compromised.
Colin McInnes, chairman of the charity, explained: 'The council said the charity no longer has access under the bridge or the bus lanes as we have to ask permission again after being allowed for over a year and a half, this has left no choice but to consider closing our service until further notice from Glasgow City Council on this matter.
"We received a bus lane fine because we had to go down a bus lane to check on a homeless man who was reported as sleeping rough and also a possible overdose, but we explained this to the officers of the Glasgow City Council and they sent us a reply saying we had to pay the ticket.
A spokesman for Glasgow City Council said: 'Homeless Project Scotland has obtained a waiver for vehicles to pass through the bus gate in Argyle Street to allow access to the Heilanman umbrella.
"This waiver expired in January but will officially be reinstated if updated vehicle information is provided. If any penalty notices have been issued against their vehicles since January in relation to Argyle Street, they should be appealed and we will reverse those fines.
"However, we are only aware of one currently outstanding penalty notice relating to vehicles operated by Homeless Project Scotland. This fine relates to passing through the bus gate in Nelson Mandela Square, where the organization does not has no exceptions.