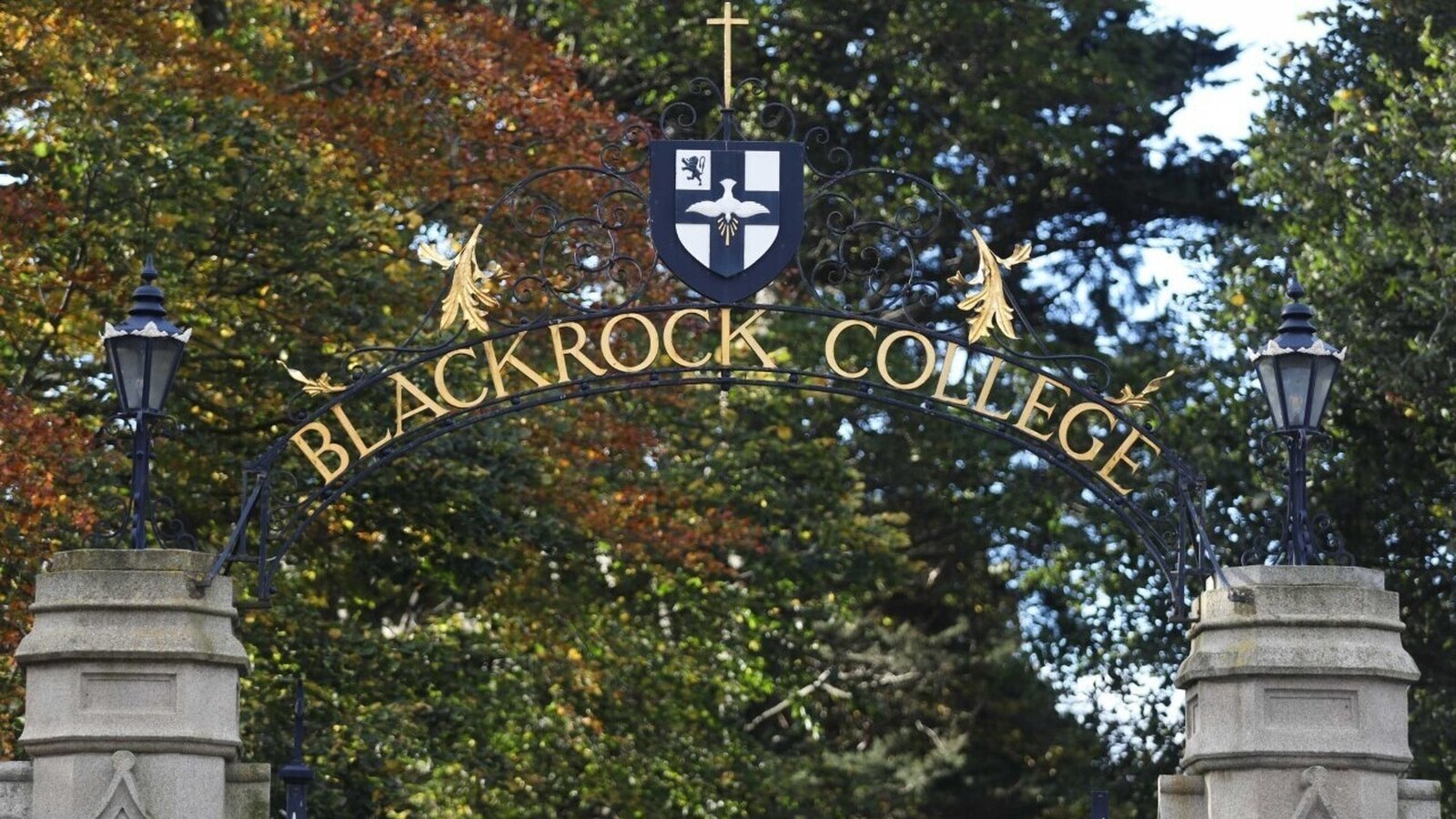 The chief executive of One in Four said a documentary aired on RTÉ Radio One last week had encouraged a number of people to contact the organisation.
The Documentary on One program chronicled details of abuse against two brothers at Blackrock College and since its broadcast, more and more people have made allegations against members of the Spiritan Order.
One in Four CEO Maeve Lewis said the past week had been extremely busy for the organization with "phone calls all day, every day".
Speaking on RTÉ's Morning Ireland, she said the documentary encouraged people – mostly middle-aged and older men – who had never disclosed abuse before, to contact One in Four.
Many said they were abused at Blackrock, she said, but most said they were abused at other schools or sports organizations.
"So the documentary really encouraged people who had never sought help before to reach out and if there's anything positive to be taken from this truly appalling story, that's it."
Ms Lewis said any inquiry into the Spiritan Order should include many other organisations, and that a comprehensive inquiry into child sexual abuse across a number of organizations should be established.
"This year alone there have been revelations of abuse in Jesuit schools, in Dominican schools. And then we have organizations like Scouting Ireland, and Swim Ireland, etc.
"So perhaps what is needed is a comprehensive investigation into child sexual abuse in organizations and into the culture that exists, or existed in this country, that has served to cover up such abuse, to protect abusers , to enable the good name of the organization was the primary concern when disclosures were made," she said.
We need your consent to load this content rte-playerWe use rte-player to manage additional content which may place cookies on your device and collect data about your activity. Please check their details and accept them to load the content.Manage preferences
Ms Lewis said the media has a huge role to play in letting people know they are not alone and encouraging them to come forward.
She also said that the number of abuse survivors contacting One in Four who wish to engage with the criminal justice system tends to increase year on year and that the organization supports approximately 40 people a year whose cases are judged.
While it may be more difficult to secure a successful prosecution in landmark cases, it is not impossible, she said, and in many cases a conviction is achieved.
Ms Lewis said her organization and its rape crisis centers typically operated with months-long waiting lists and that when events like last week occurred there was an increase in demand for services, which could make it difficult to fulfill the request in a timely manner.
However, she said, One in Four was supported by Tusla to hire a waitlist manager, which made a huge difference.
---
Helplines
One in four
The Web: www.oneinfour.ie
Call: 01 662 4070
E-mail: info@oneinfour.org
Dublin Rape Crisis Center
The Web: www.drcc.ie
Helpline : 1800 77 88 88
Call: 01 661 4911
E-mail: info@rcc.ie