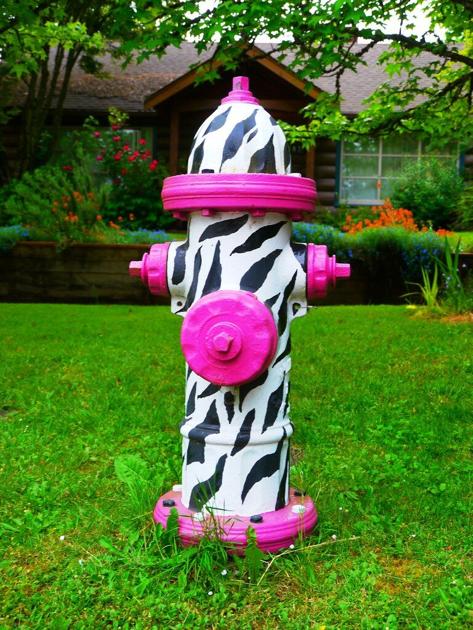 [ad_1]
CHATHAM, Virginia – On Monday, August 9, Chatham City Council met for a regular meeting. The integrity of the city's water supply system, the Chatham 5K run and the proper use of the city's infrastructure have been called into question.
In a public comment, local businessman Phil Mauger expressed concern about the city's poor drainage which is negatively affecting his building.
"The problem is, I'm on Payne Street and the back of my building is at the bottom of that hill," Mauger said. "The back of my building gets all the runoff… I'm starting to have a sinkhole problem over there. "
Mauger did not keep his worries to himself.
"I had a conversation with another owner who has a problem with the water entering the back of his building," he said. "He's ready to do something, I'm ready to do something, the question is, 'What?
Mauger added that he had already been in contact with managing director Richard Cocke. Everyone is working on a solution, but Mauger's situation is becoming less and less unusual within Chatham.
Stephen Sigfried, Senior Process Engineer at Inframark, said he was motivated and ready to participate in the Chatham Persistent Waterline Problem Solving Project.
"One of the measures the water system uses to understand the integrity of a piping system is the number of major breaks you have per mile or per ten miles. We really don't have that story, "Sigfried said. "What we want to start doing is developing work orders to understand where your biggest problems are, and then make recommendations to improve them."
William Wiebking told the board, "We're going to have Chatham 5K. At least, that's the 9/11 plan.
He clarified the purpose of this race.
"Chatham 5K is a fundraising charity event," said Wiebking. "The original proposal was to raise money for the Chatham Fire and the Chatham Rescue. It is expanded to include local charities that serve the Chatham area.
Mayor Will Pace said he was happy to hear this news. Later in the meeting, the board approved a donation to the Chatham Sartomer Arkema 5K race.
City Councilor Matt Bell has offered to consider a "Paint the Corks Pink" event.
"We all know someone who has been touched by cancer," Bell said. "I think this is a great way to give back to the Danville-Pittsylvania Cancer Association and also the Chatham Fire Department."
Bell went on to describe the logistics of the event.
"Individuals, business groups and charities can adopt a plug to decorate however they see fit. The sockets must remain operational and pink, "he said. "Everything should be easily removed. If someone is to use an outlet, they must be able to access it. The number one priority is safety.
City Councilor Bill Black saw the virtue of Bell's proposal.
"Please understand that I think this organization is well worth all the trouble you put it," Black said. "I had, like [Bell], a cousin dies of breast cancer. So, I am very aware of this.
However, Black disagreed with the practicalities of the event proposed by Bell.
"I am afraid that we are opening up the city's infrastructure to raise funds. And if we allow this, then don't we have to allow other organizations to do exactly the same? asked Noir. "I am also concerned that it was not adopted by a committee."
Bell responded to Black's remarks by saying, "This is something that we can do to allow people to have the opportunity to be involved, that would be an outlet. Something that would attract people to be able to see it, "he said. "We make flags for Memorial Day, July 4th, Veterans Day and the auto show. It is an opportunity to show our talents, our abilities and to be able to raise awareness about something that has touched millions of people, even here in this community. "
Councilor Irvin Perry asked for clarification on the disagreement between Bell and Black.
"You direct him up. You don't bring it to an outside group. You're heading for the top, aren't you? He asked Bell, to which he replied, "Yes. "
Since Bell is part of the city government, Paint the Plugs Pink would be a publicly sponsored charity event.
Perry's clarification, however, was not enough to sway the rest of the board. Councilor Bob Thompson expressed his opinion in line with Black's.
"You might have someone who wants to paint [the hydrants] for Halloween and organize a contest. I can see exactly where you are coming from. It's a good organization, but I'm not sure if I can open the door, "said Thompson.
Council voted to have Bell's Paint the Plug event brought to committee, where it would potentially be brought back to council for approval.
To end the new business, the council unanimously decided to change the language found in the City Sec ordinance. 13.08.010. The language is now clearer and more concise with regard to the responsibilities of the city and of the customers with regard to water and sanitation charges.
[ad_2]