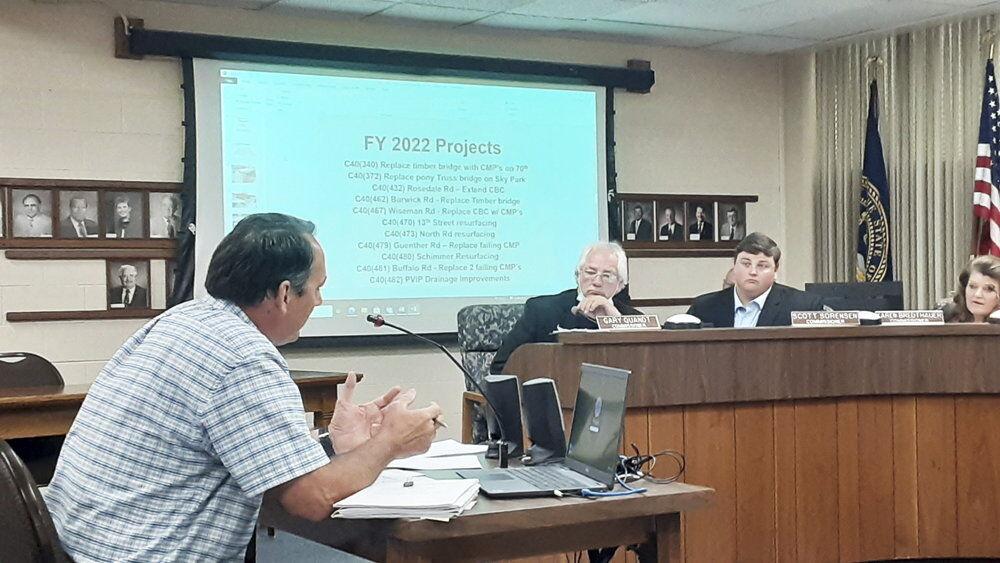 [ad_1]
– Replace a pony truss bridge on Sky Park Road, between Chapman Road and Prairie Road. Construction materials for the bridge will be delivered in September.
– Extend the concrete culvert on Rosedale Road. The project was needed a long time ago because the current culvert is too narrow, Riehle said on Tuesday.
– Replace the wooden bridge on Burwick Road with a corrugated metal pipe.
– Chemin Wiseman, replace the rectangular concrete culvert with a corrugated metal pipe. This project will be done in conjunction with Buffalo County, Riehle said.
– Resurfacing of the North road. "North Road might not be the road we choose because it doesn't have as much traffic as other roads, "said Riehle.
– Replacement of defective Guenther Road corrugated metal pipe. "This was added to the list of projects because there is a culvert pipe failing," said Riehle. "It will be a single culvert on Guenther Road, west of Highway 11, just north of Wood River.
– Resurfacing of Chemin Schimmer. That can be moved from the one-year plan to the six-year plan, depending on the projects chosen for resurfacing this fall and spring, Riehle said.
– Replace two failed corrugated iron culverts on Buffalo Road, south and west of the Amick Acres Subdivision. "There's a temporary patch on one culvert and the other culvert is old, and we'd like to replace both with some kind of double or even just one culvert," he said.
[ad_2]