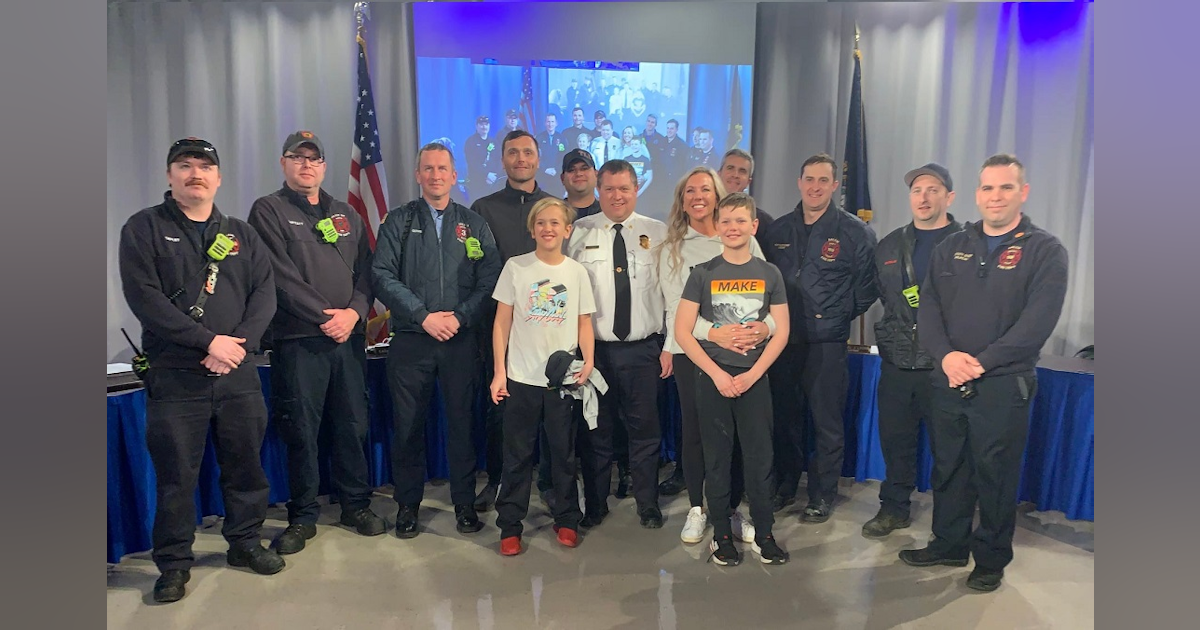 Jackson Gilchrist, a fifth-grade student at Lancaster Elementary School, was publicly recognized this week for a special delivery to the Salem Fire Department — an $11 donation and a handwritten note.
Fire Chief Larry Best and a small group of firefighters gathered outside the board of selectors for a photo opportunity and a show of gratitude. Jackson received two t-shirts with the department logo.
"Not only did he take the time to give us this handwritten letter, but he included his own money as a gift to the Salem Fire Department," Best said. "Without even knowing our fire department's mission statement, 'we're here to help,' Jackson exemplified our mission when he took it upon himself to help us with a purposeful offer of gratitude."
The elementary student noted on a piece of paper: "Thank you for your service. Thank you for protecting our city, putting out all the fires and saving our lives."
Jackson drew an arrow on the included money, noting, "It's my money to you guys."
Salem headteachers were able to help Best get in touch with Jackson and his parents.
Stuart Gilchrist said his son learned the importance of first responders in Salem schools and from a cousin who works as a firefighter in Haverhill.
Best added, "Jackson's simple gesture really isn't that simple – he reminds all of us of what it means to be a firefighter. The smallest gesture can mean the world to another."
___
(c)2022 The Eagle-Tribune (North Andover, Mass.)
Visit The Eagle-Tribune (North Andover, MA) at www.eagletribune.com
Distributed by Content Agency Tribune, LLC.