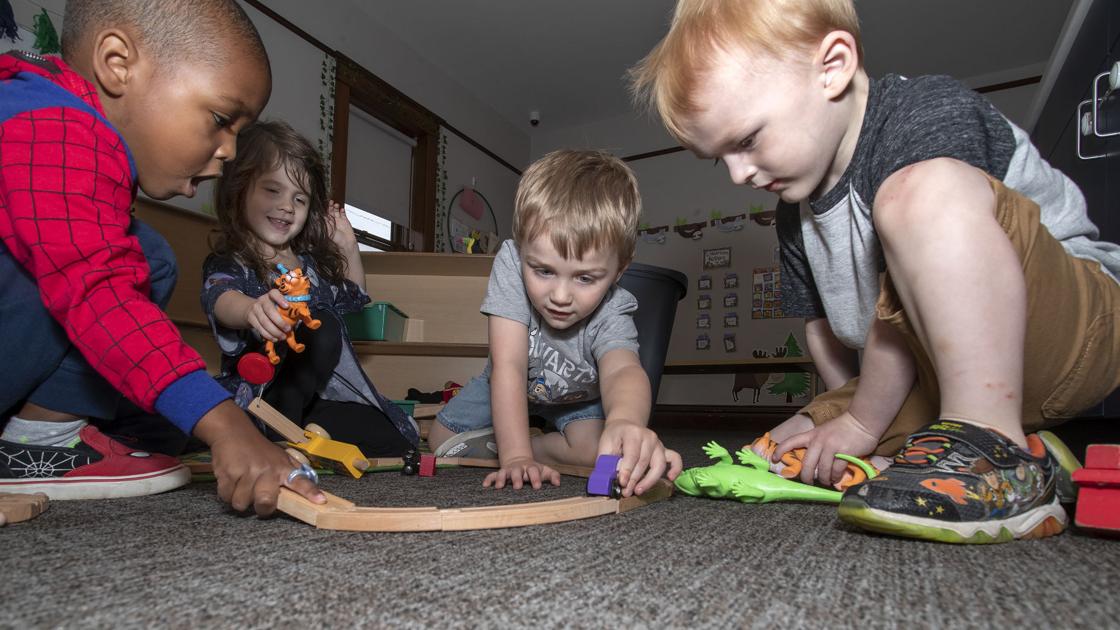 [ad_1]
Fresh food for students, hygiene products for women and childcare programs are some of the initiatives for which the Town of Dubuque recently approved funding.
Dubuque City Council members approved $ 100,000 in grants for local nonprofits as part of the Service Purchase Grants competition for the fiscal year 2022 budget. The last six recipients round of funding will partner with the city to provide services and programs that advance the city's goals and priorities.
The recipients were chosen by the city's Community Development Advisory Board from 14 nominations.
While some of the recipients have already received grants from the city, including Convivium Urban Farmstead and Dubuque Community YMCA / YWCA, new nonprofits have also been selected to receive funds.
The Red Basket Project, which provides feminine hygiene products to low-income women, received $ 12,625 to purchase supplies. Beth Gilbreath, co-founder and president of the association, said the grant will allow the organization to purchase enough supplies to support 350 women for a year.
"We started the organization with the very basic idea of ​​ensuring that everyone has equal access to manage their rules safely and with dignity," said Gilbreath. "Periodic poverty in our community is a big problem. "
Project Rooted, an organization dedicated to exposing young students to fresh and nutritious food, received $ 2,375 from the city.
Whitney Sanger, president of the organization, said the funds would be used to build market stalls to distribute to schools, who can use them to store and distribute goods to students. The "rooted pantries" will be designed to encourage students to try nutritious foods.
"It will be the food shelves that should make kids feel good when they grab the food they are given," Sanger said. "We want it to look like a mini farmers market. "
Sanger said the food in the pantries will be paid for by Project Rooted. She said the organization is planning the schools in which the pantries will be located to ensure a pantry is in place by the start of the fall semester.
The Marita Theisen child care center, part of Steeple Square on East 15th Street, received $ 10,000 from the city to improve education and programming.
Center president Judy Wolf said the money will go towards developing programs for the centre's new outdoor learning area, which is expected to be completed by August. The grant also requires the organization to strive to increase employee salaries.
"What's important to us is being able to provide affordable and safe child care to people who have difficulty bringing their children to nearby daycare," said Wolf.
St. Mark Youth Enrichment also received $ 25,000 for after-school programs.
[ad_2]