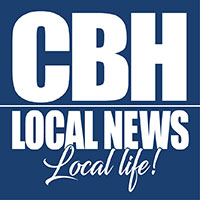 [ad_1]
GEORGE – George's Community Hall will be holding a grand reopening this weekend as his roof replacement project nears completion.
The George Community Hall, located at 403, boul. W. Montmorency. at George, will celebrate at 3 p.m. Saturday with a performance by the Marlin Handbell Ringers.
The Marlin Handbell Ringers Facebook page says the group consists of 12 ringers and 108 bells. The group was formed in 1979 in Leavenworth.
Interestingly, the band's name, Marlin, is in honor of the man, Archie Marlin, who sold butterscotch apples to pay off the loan, over $ 13,000, which was used to purchase the 91 original bells of the group.
Tickets for the grand reopening concert are $ 5 per person at the door and children 12 and under attend free. Refreshments will be offered, courtesy of Les Georgettes.
George Community Hall event director Debby Kooy said the roof was in place and all that was left of the roof project was just a few cosmetic items.
Kooy also said the new roof has been in the works for a long time. In 2018, the roof proved to be faulty. Several years of contractors' offers and delivery delays followed.
With the roof in place, the venue's board members are excited to restart the café concerts. The next concert at the café is scheduled for January 15th; the artist (s) will be announced at a later date, Kooy said.
[ad_2]