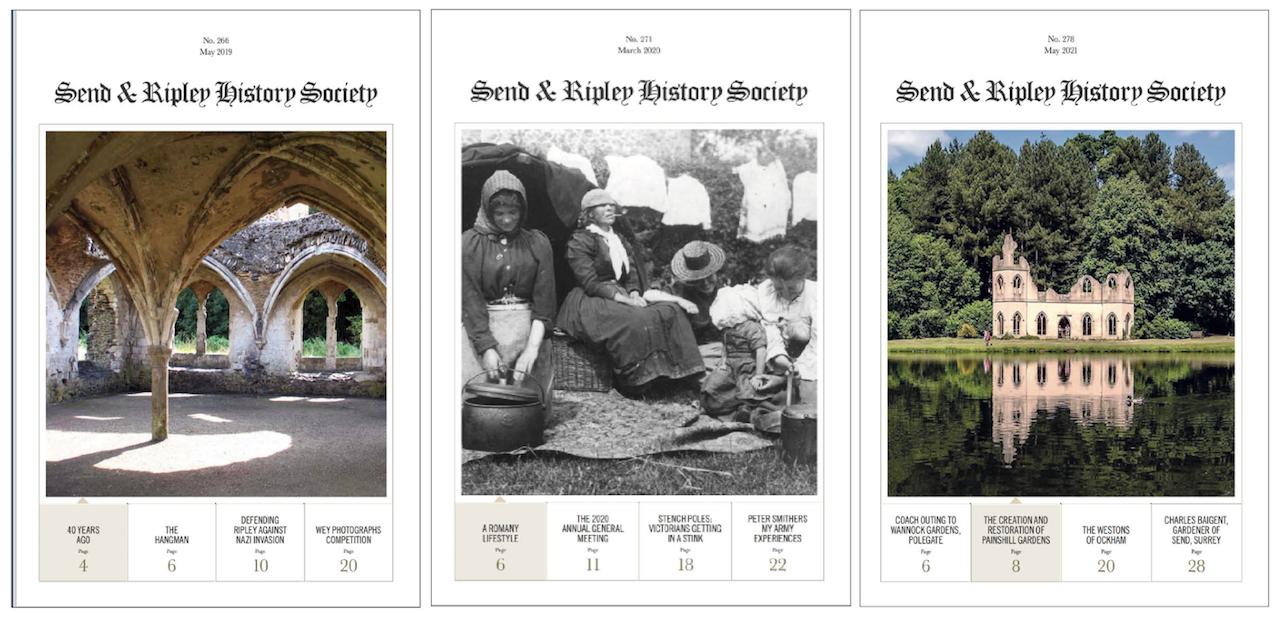 Send & Ripley History Society won the 2021 British Association for Local History Award for Best Local History Society Newspaper / Newsletter.
Company chairman Cameron Brown said: "This is a prestigious award, won against competition from companies across Great Britain.
"The British Association for Local History was established in 1982, but its origins can be traced back to the National Council for Social Work formed in 1948 and is the national charity that promotes studies of local history."
The Send & Ripley History Society was founded in 1975, initially as the Send History Society. Forty-six years later, with over 330 members (despite Covid), the company reports that they are a thriving group dedicated to researching and recording the history of Send, Ripley and the surrounding parishes, including Ockham, Pyrford, Wisley, Byfleet, and more a field.
The society publishes six journals each year and they are sent free to members. Every journal since 1975 has been indexed and digitized and can be viewed on the society's website, free of charge, for members and non-members. Although the 12 most recent journals are for members only.
The British Association for Local History praised the quality of the production as well as the breadth of content and evidence of local community involvement and participation.
The editor since 2017 is Cameron Brown (a retired editor), but credit for the aesthetic quality also goes to the art director, Cameron's wife, Ditz, and David Bedford of Headline Design and Print, of Woking. , which is responsible for the design and production of the newspaper.
The company has a museum within the grounds of Ripley Village Hall, featuring temporary exhibits of local interest.
It is currently only open by appointment. Normally, members get five or six (free) lectures per year at the village hall, three or four outings during the summer months, as well as newspapers.
New members are always welcome.
Click here for the company's website.
Or contact the Membership Secretariat by sending an email to christina.sheard@btinternet.com