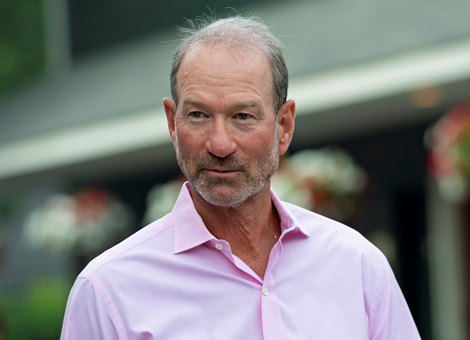 [ad_1]
After a brief absence as a board member of the Florida Thoroughbred Breeders 'and Owners' Association due to term limits, George Isaacs of Ocala returned to the board on October 22 while Laurine Fuller-Vargas of Morriston , George Russell of Reddick, T Paul Bulmahn of Ocala and Nick of Meric of Ocala were re-elected to the Board of Directors. They will each serve a three-year term that will run until October 2024.
Richard Kent, who left the board due to term limits outlined in the FTBOA rules, mainly sent yearlings under the name of his Ocala-based Kaizen Sales. He was commended for his commitment and service to the Association and to the industry.
Breeder, real estate agent, executive and more recently first vice-president of the FTBOA, Valerie Dailey of Ocala was elected president of the Association during the meeting of the board of directors which followed the annual assembly of the members of the 22 October. She said she was grateful to be elected president by her fellow board members.
"What I bring is my knowledge of agriculture and horses and I am actively involved in this organization and this business. So I bring a different point of view in wanting to protect the interests of all owners of closes, "Dailey said.
She notes that she looks forward to the opportunity to learn more about the industry and improve her own experience and knowledge as President of FTBOA.
Sign up for BloodHorse Daily
"The more you learn, the more informed you are and the better your resource for educating your members," she said.
The board also selected the other members of the executive committee for 2021-2022 with Dailey as chairman while Isaacs was appointed first vice chairman. Russell has been appointed second vice-president and Brent Fernung will serve as treasurer. Joseph O'Farrell III was elected secretary and Phil Matthews, DVM, remains an officer and director as past president.
Dailey has a long history serving the Central Florida agricultural and business markets.
She holds a Bachelor of Science in Food and Resource Economics and a Master of Science in Agricultural Operations Management, both from the University of Florida. She has been a Certified Florida Real Estate Agent with Showcase Properties of Central Florida since 2005, specializing in listing and selling equine commercial and agricultural properties. Currently, she is also Vice President of District VII for Florida Realtors, is a member of the Marion County Value Adjustment Board and a representative of the Florida Association of Realtors. She is a member of the University of Florida Board of Trustees, the College of Agriculture, Life Sciences Alumni, and the Florida State 4-H Foundation Board of Trustees. Valerie uses her farming experience and leadership roles to protect the property rights of ranchers in Ocala.
With her husband Hugh and daughter Samantha, Dailey has been a small breeder under the banner of their 3D farm since 1992 with several bet winners and a Breeders' Cup qualification. Dailey is a member of the Ocala Metro Chamber and Economic Partnership and has been a member of the FTBOA for 30 years.
Isaacs is a former board member and officer of the FTBOA, who became manager of stallions at Arthur Appleton's Bridlewood farm in Ocala in 1989 before becoming general manager of Allen Paulson's Brookside South Farm in 1992 In 1996, Isaacs returned to Bridlewood as Managing Director and currently runs with John and Leslie Malone, who bought the farm in 2013.
During his tenure at Bridlewood, over 100 Florida-bred Stakes winners and 12 Grade 1 winners were farm-bred.
Isaacs is the Chair of the College of Central Florida Equine Studies Program, is a member of the Board of Trustees of Horse Farms Forever, and a member of the Board of Trustees of the AdventHealth Ocala Foundation. Isaacs is the chair of the FTBOA Ocala Downtown Thoroughbred Walk of Fame committee and sits on the FTBOA Farmland Preservation Work Group.
Isaacs will serve his fifth term on the FTBOA Board of Directors.
Fuller-Vargas is a third generation rider and today owns and operates the 65 acre Cedar Lock farm with over 25 Thoroughbreds and is home to Run for the Ribbons Inc., a 501 (c) 3 program. founded the Florida Thoroughbred Expo, which together with Run for the Ribbons is dedicated to improving the lives of OTTBs and was founded by Fuller-Vargas in 2014.
She will be serving her second term on the Board of Directors. She has dedicated time to Thoroughbred Retirement Programs and has assisted FTBOA's charitable and social committees.
Russell is the former Chairman of FTBOA and a longtime director and officer. He and his wife Karen own the 158-acre Rustlewood Farm in Reddick. They have bred and / or run multiple ranked bet winners and are currently campaigning for Best Pal (G2) award winner Pappacap.
Russell has been instrumental in the legislative role, governance and development of the FTBOA racing program, is the past chair of the Charity / Social Committee and is a strong advocate for Florida Thoroughbred Charities. He is currently chair of the FTBOA Farmland Preservation Working Group.
Russell will be serving his fourth term on the FTBOA Board of Directors.
Bulmahn is an entrepreneur in various industries and opened GoldMark Farm, a 2,600 acre commercial thoroughbred training facility, in 2006.
He serves on the Texas State University Board of Trustees of the College of Business Foundation and is a member of the FTBOA Farmland Preservation Work Group. Bulmahn will be serving his second term on the FTBOA Board of Directors.
A native of England, de Meric currently operates with his wife Jaqui the 240 acre Manuden Farm, Meric Sales and Eclipse Training Center.
Currently a member of the FTBOA Farmland Preservation Working Group, de Meric is also a member of the Board of Directors of Horse Farms Forever and devotes time to the Ocala Farm Ministry where Jaqui sits on the Board of Directors. He has also served on the board of directors of the Ocala Breeders' Sales Company since 2001. This will be de Meric's second term on the FTBOA board of directors.
The other FTBOA board members are Fred Brei, Marilyn Campbell, Bobby Jones, Milan Kosanovich, Francis Vanlangendonck and Dr Fred Yutani.
Industry press releases – In support of thoroughbred industry organizations, BloodHorse issues industry-related press releases. The versions were not edited by Blood-Horse. If you have any questions, please contact the organization that produced the press release as stated in the press release.
[ad_2]