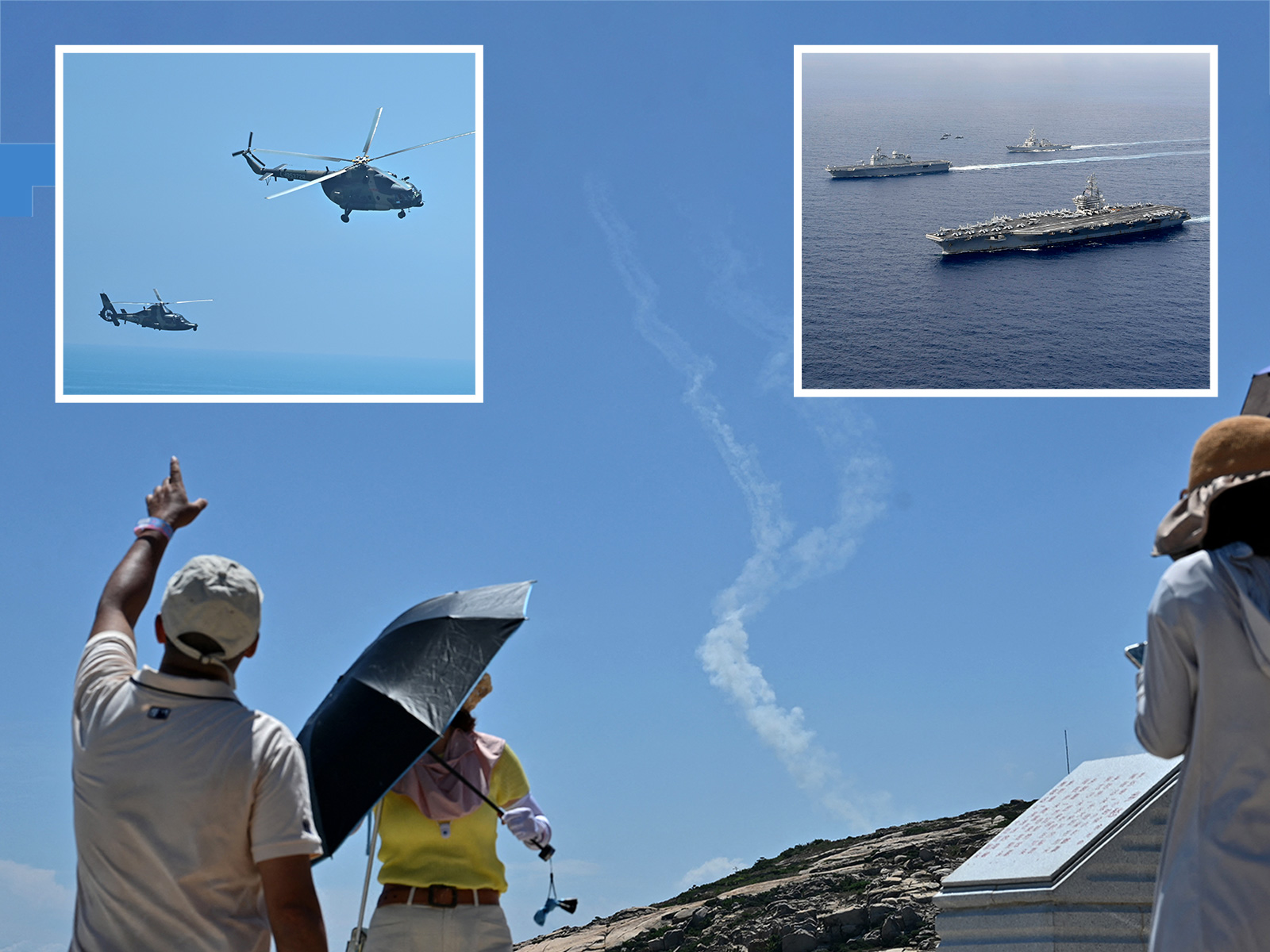 China 'imitates North Korea' with missile tests in nearby waters – Taiwan
Taiwan accused China of following North Korea's lead on Thursday as the Chinese military launched nearly a dozen ballistic missiles into waters near the island in the biggest escalation of tensions in nearly three decades.
In a statement posted on its website, the Taiwanese Foreign Ministry condemned the Chinese government for "imitating North Korea by arbitrarily carrying out missile tests in waters near another country".
The move "threatened Taiwan's national security, increased regional tensions and affected normal international traffic and trade", the ministry said, calling for Beijing's "self-restraint".
Taiwan's Defense Ministry said Chinese forces fired 11 Dongfeng series ballistic missiles into waters north, south and east of Taiwan between 1:56 p.m. and 4 p.m. local time.
On Wednesday, ministry spokesman Sun Li-fang called the missile tests, scheduled to last until Sunday morning, "irrational". Taiwan's armed forces would stick to their posts, he said.
"We will raise our guard by maintaining the rational attitude of preparing for war and not seeking war, responding to war and not avoiding war, and not escalating conflict," Sun said. .
Meanwhile, Taiwan's foreign ministry called on the international community to jointly condemn China's actions. The ministry "calls on all countries to continue to stand in solidarity with democratic Taiwan, jointly uphold the values ​​of freedom and democracy, and safeguard the rules-based international order and the freedom and openness of the Indo region." -peaceful."