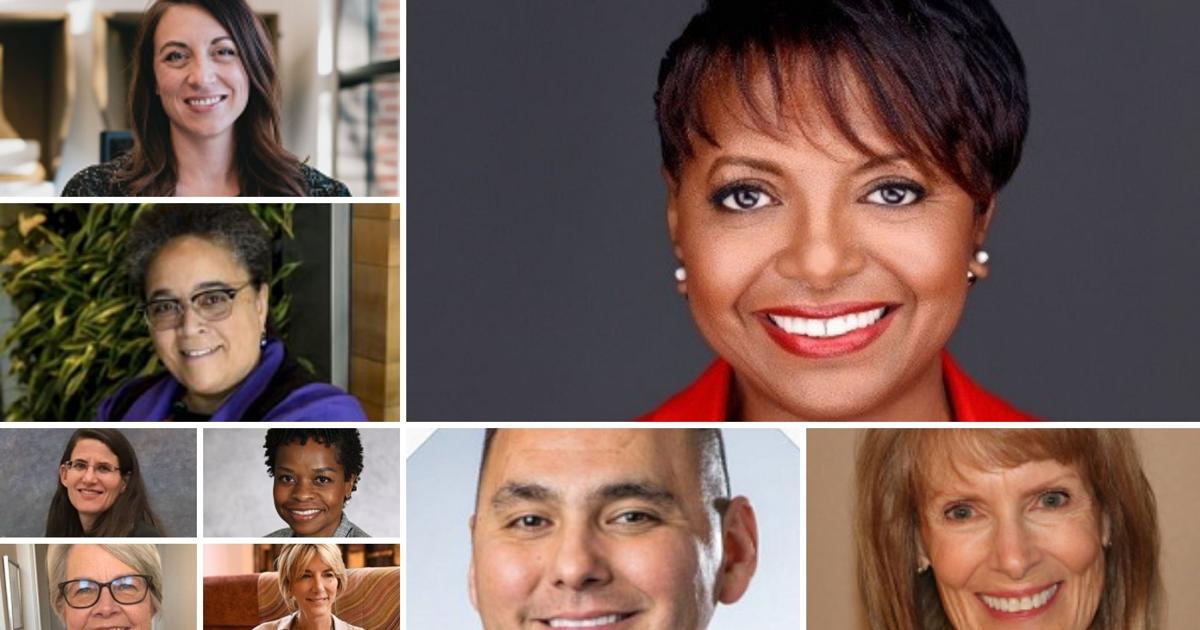 COLORADO WOMEN'S FOUNDATION
denver
News: Faye Tate, vice president for inclusion and diversity at CoBank, was elected chair of the board of the Colorado Women's Foundation, succeeding attorney Joyce Vigil of Pueblo.
Tate's rich background in community service includes membership in Delta Sigma Theta Sorority, Inc.; the Colorado Women's Forum; Jack and Jill of America; the Junior League of Denver and the Denver Chapter of The Links, Inc. She also serves on the boards of The Arc of Colorado and The Arc of the United States, organizations that advocate for and provide services to people with disabilities intellectual and developmental.
The Colorado Women's Chamber of Commerce honored Tate as one of Colorado's 25 Most Powerful Women, and the Colorado Girl Scouts named her one of its Women of Distinction. She is also a recipient of One Colorado's Ally Award.
The eight new trustees of the foundation, whose three-year term begins April 1, are:
Denver's Sandy Cook, Impact100 Metro Denver Executive Committee Member
Raymond Foxworth of Thornton, Navajo Nation Citizen and Vice President of First Nations Grantmaking, Development and Communications
Katherine Gold of Denver, owner of Goldbug, one of the nation's largest purveyors of children's clothing and accessories
Debbie Hammons of Broomfield, who served in the Wyoming House of Representatives from 2005 to 2011 and former chair of the University of Wyoming Board of Trustees
Shannon Jones of Denver, president of human resources for FirstBank and board member of the Aurora Public Schools Foundation
Courtney Lussenhop of Fort Collins, Community Engagement and Employment Manager for the OtterCares Foundation and Vice President of the Otter Women's Network
Katherine Rosechild of Denver, longest serving employee and Director of Information Technology Development and Implementation for the Colorado Health Foundation
Tara Smith of Denver, director of primary care and affordability for the Colorado Division of Insurance
WFCO's 26 Trustees work in partnership with Lauren Casteel, President and CEO of the foundation, to set goals and priorities, ensure progress toward the organization's strategic plan, determine policy priorities and manage assets. nearly $34 million from the foundation.
They also develop financial resources that provide sustainability to meet the current and emerging needs of Colorado women.
About the organization: The Women's Foundation of Colorado is the only statewide community foundation dedicated to gender, racial, and economic equity. Since 1987, WFCO has funded more than 30 research reports that identify systemic barriers to gender, race, and economic equity, helped pass dozens of bills to create economic opportunity, and granted more than $21 million to nonprofit organizations that work with women and families in urban and rural communities statewide.
Website: www.wfco.org
Do you have any news or announcements for the Nonprofit Registry? Email nonprofits@coloradopolitics.com and include a name and contact number if you need more information.