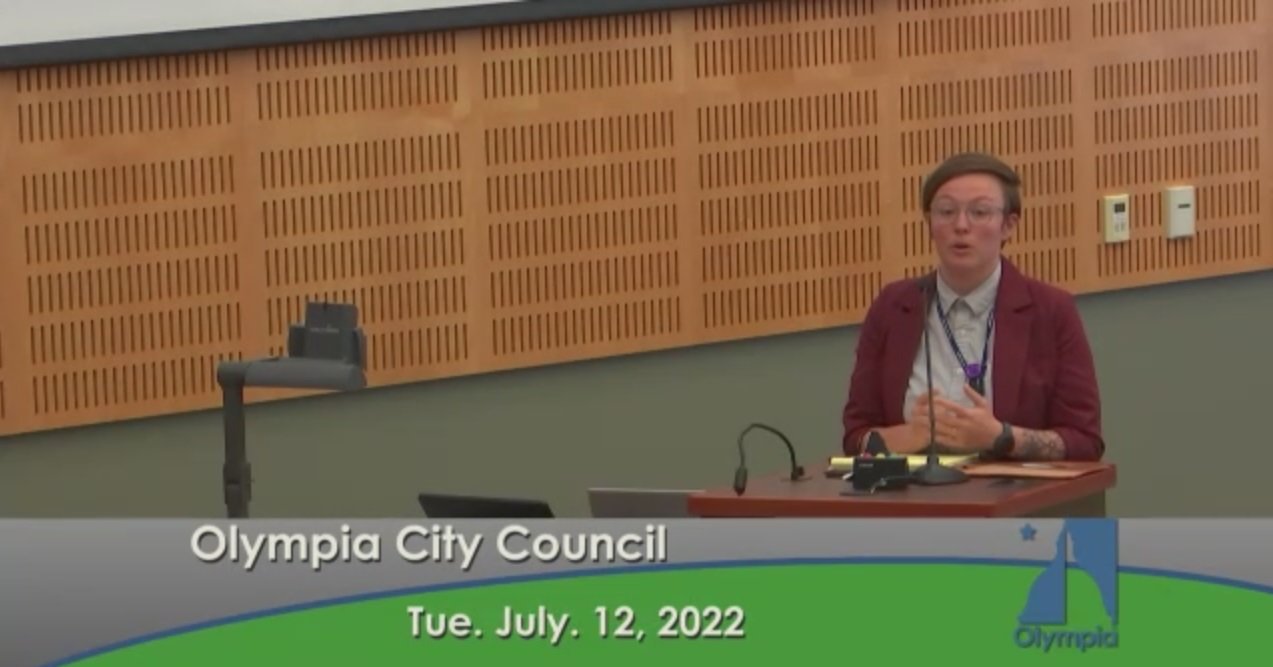 By Lorilyn C. Lirio
The Olympia City Council passed two resolutions to address encampments on state rights-of-way adjacent to Interstate 5.
At the council meeting held on Tuesday, July 12, Director of Housing Programs, Darian Lightfoot, briefed council members on the memorandum of understanding attached to a resolution.
The resolution discusses entering into a partnership between Olympia and the Washington State Department of Commerce, Washington State Department of Transportation (WSDOT), Washington State Patrol, County of Thurston and the towns of Lacey and Tumwater.
Lightfoot said the state will provide the funds while local jurisdictions and the nonprofit organization develop a proposed plan to address right-of-way encampments for short-term outreach, temporary housing and long-term housing. term.
As for short-term outreach, Lightfoot said the plan is to provide shelter beds, hotel stays for people experiencing domestic violence, expansion of small houses, and investment in housing. permanent.
Olympia, according to Lightfoot, has requested the release of an outreach funding proposal. She said the funding would last two and a half years. "This partnership of all entities within the MOU will take us until the end of 2025 to clear the right of way."
She added that the memorandum of understanding underscores Olympia's commitment to ensure that right-of-way residents are not offered housing just once.
She explained that people residing in the right-of-way would be on the binding list to receive shelter, short-term and long-term housing.
"The proviso states that any financing granted, at least half of the units must be permanent housing. Our entire offering, over 50% of the units for which we seek financing, are for equity investment at long term in housing," Lightfoot told council members.
"We have a few projects in the works that are still in the early stages that will hopefully contribute to permanent supportive housing and community," she added.
The city council also passed a resolution that enabled an inter-local agreement with the Washington State Department of Transportation.
WSDOT partners with the city to ensure encampments remain clear, Lightfoot explained.
"If someone is living in a settlement again, outreach services will be deployed. We will connect those residents to housing, clean up sites, repair fencing, install [no-] signs of intrusion," she said.