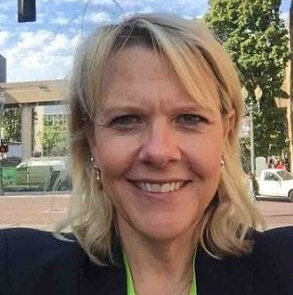 By Mary Beth Harrington, CVA
I know, the weather is perfect. You need to prepare your house for the coming rain. There's football and BASEBALL PLAYOFFS to watch for the first time in 19 years. However, if you can stay indoors for a few hours, Thurston County has plenty of arts events to attend!
Rochester Citizens Group and Olympia Elks Lodge collaborate with Tenino Young-at-Heart Theater to celebrate the month of Halloween with three performances of a murder mystery dinner, "Murd-arr!" Pirates of the Salty Dog" on October 14, 15 and 21. For more details, Click here.
Olympia Indie Music Project organizes a Zoom focus group on October 14 for anyone wishing to share feedback or anecdotes on the history of independent music in Olympia between 1980 and 2022. For more details, Click here.
BigShowCity presents the 16th edition Lord Franzannian Royal Olympian Spectacular Vaudeville Show October 14-23. In line with vaudeville shows of the early 20th century, this fast-paced variety show promises a little something for everyone: music, sketches, acrobats, magic, juggling, storytelling, dancing and even wonder! Proceeds benefit working artists and BigShowCity, whose non-profit mission is: "Helping rising Olympia artists achieve their ambitions by providing financial and emotional support." For more details, Click here.
Join Olympia Family Theater for the world premiere of a modern take on the classic novel, The secret garden! Set in the Pacific Northwest, the new adaptation is a story of friendship and healing that happens when we reconnect with nature, told from a Latinx perspective. For more details, Click here.
On October 14, join Harlequin Productions to present "Fun house." Winner of five 2015 Tony Awards, including Best Musical, Fun Home is an original, honest musical about seeing your parents through adult eyes. For more details, Click here.
The Olympia Arts Commission will lead its annual retreat on October 15 to review its work plan and engage in further discussions. Commissions will visit the Armoury, review the Arts Commission's mission statement and discuss grants to arts and culture organizations. For more details, Click here.
The Olympia Symphony Orchestra will offer a preview of its upcoming 2022-2023 season with a pre-season concert on October 16. It's a wonderful opportunity to see their new musical director, Alexandra Arrieche. The event will offer a mix of live symphonic performances, video highlights highlighting the upcoming season, as well as a surprise performance from a mysterious musician (you guess?). For more details, Click here.
The Timberline High School (THS) Choirs Present "And nature smiled" October 18. Come and hear the award-winning THS choirs perform their first concert of the year with a nature-themed concert. Free entry; however, donations will be accepted. For details, contact tshaw@nthurston.k12.wa.us.
The soup is gone!
This Saturday, October 15, the Hawks Prairie Rotary will present its first South Sound Clam Chowder Contest at the Lacey Community Center. (I already have our tickets). For more details, Click here.
Today, October 11, is national coming out day. This day has been set aside to raise awareness among individuals within the LGBTQ+ community and recognize that homophobia thrives in silence. On this day, individuals are encouraged to "come out" (as in the closet) to reveal their sexuality to friends and family. If you want to learn more about our LGBTQ+ community, I encourage you to visit some of the local nonprofits whose mission is to support these groups.
Thank you for being a TRL friend
Next week October 16-22 is October 17e annual National Friends of the Library Week. During the week, libraries across the country, including our own regional Timberland Library, will celebrate and raise awareness of our local Friends of the Library groups.
Other non-profit events
The Olympia Unitarian Universalist Congregation is asking 501c(3) nonprofit organizations that serve the South Sound to apply for their "Share the plate" program. The six selected organizations will receive part of their weekly offerings. Applications are due October 31. For more details, Click here.
The Master Gardener Foundation will hold its last plant sale of the season tomorrow, Wednesday 12 October. For more details, Click here.
Events and volunteer opportunities
Congratulations to the Olympia Learning Center on the grand opening of their new playground at the Family Support Center on the South Sound campus. The playground was created in partnership with three local Rotary groups and the state Department of Health and Social Services. Over 50 volunteers donated 700 hours of their time to the project (worth nearly $21,000).
This Saturday, October 15, join the Thurston Conservation District and the Town of Olympia at Squaxin Park (formerly Priest Point Park) for their annual Orca Recovery Day! Volunteers will restore forest habitats to their intended state by removing non-native vegetation and planting Pacific Northwest trees and shrubs. The day will also include a guided shore walk, refreshments and a chance to learn about other organizations that help improve our orcas! For more details on this event and other upcoming events, Click here.
The Olympia Downtown Alliance is looking for volunteers for its downtown cleanup on Saturday November 19th. Don't wait, the registration deadline is Wednesday, November 16. For more details, Click here.
Solicit your ideas
If you know of a nonprofit that's doing something great, celebrating a success, needs amazing volunteers, or hosting an event, let me know! This column (aside from a little education) celebrates nonprofits!
Mary Beth Harrington, CVA (Certified Volunteer Administrator) lives in Tumwater. She travels the country speaking at conferences and for individual organizations articulating issues facing nonprofits. Send your ideas to MaryBeth@theJOLTnews.com