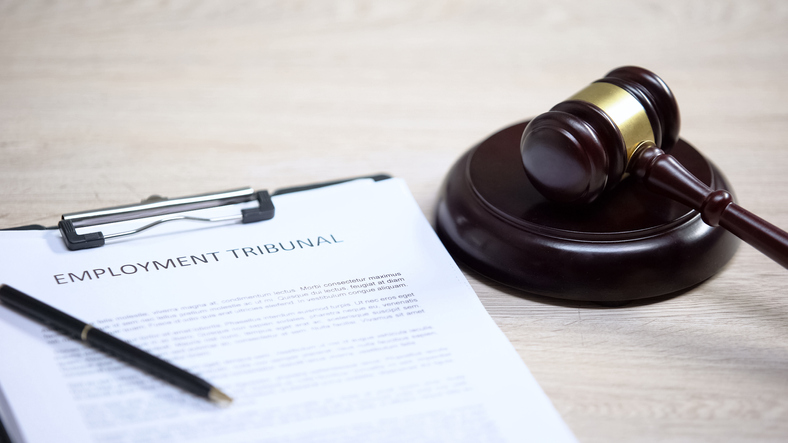 [ad_1]

Deemed criticized for the way the organization conducted its investigation
An employment tribunal awarded a former Rape Crisis Scotland employee £ 51,000 for unfair dismissal and sharply criticized the organization for serious human resource failures.
Support worker Kate Graham was fired from her £ 30,000 post in February 2020 for alleged 'aggressive and intimidating behavior' against other staff.
It was also alleged that she told a racist joke.
However, Judge Amanda Jones concluded that the charity intended to fire the employee and had conducted a unilateral investigation.
Graham was 12 years of service and suffered from depression and anxiety, but the court found that Rape Crisis was not taking sufficient account of his mental health.
The decision stated: "The Tribunal was extremely surprised that an organization like the Respondent, whose services focused on supporting women with trauma, took such a position.
"The Claimant made it clear throughout the process that her behavior was affected by her mental health.
"The claimant said she was not doing well.
"It was astonishing to the Tribunal that the Respondent's witnesses[…]cannot accept that suffering from depression and anxiety could affect the applicant's behavior. "
She added that the alleged racist joke was taken out of context to justify the employee's dismissal.
Sandy Brindley, managing director of Rape Crisis Scotland, has been criticized for influencing the investigation.
He said: "The court was very concerned about the role played by Ms Brindley in the proceedings concerning the plaintiff …"
A spokesperson for Rape Crisis Scotland told TFN the judgment contained "many factual errors" but that as an organization it would reflect on the decision.
They said: "We regret that we did not succeed in defending our case in this court.
"We believe we have a responsibility to take complaints of bullying and racism very seriously and are disappointed that the court disagreed with our actions in relation to them.
"The judgment contains many factual errors. We strongly disagree with their approach to racist behavior, but we will carefully consider the judgment and consider what further action is appropriate.
"As an organization, our top priority is to create an environment in which staff and volunteers feel safe, supported and able to thrive. that our entire team has the support and resources to make this happen.
The court ruled that Kate Graham was unfairly fired because she was discriminated against because of her disability.
She received a total of £ 51,823, including basic compensation of £ 7,087 and £ 28,124 for unfair dismissal.
They further awarded him moral damages of £ 15,000 with interest of £ 1,612.
[ad_2]