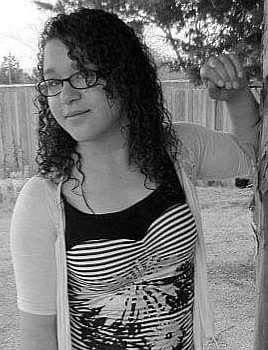 [ad_1]
Tavian Renee 'Beasley, born August 6, 1994 in Kalispell, moved on her next trip on September 18, 2021 in Grand Coulee, Washington. She grew up on a small farm in the foothills of the Swan Range in Kalispell until she was 10 years old. She then moved on to a new adventure in Bishop, California, where she attended Bishop High School. After school, she stayed in Bishop, working for several establishments until she took a vacation to visit her mother and stepfather in Grand Coulee. She fell in love with the area and moved herself and her beloved pets to Grand Coulee at the age of 26.
Tavian had the kindest, sweetest mind and was extremely humble. She always made sure that others were comfortable and happy before she thought of herself. His mind was shy but so extraordinary. She loved with all her heart and if you were loved by Tavian you knew it. She was beautiful in every way and will be sadly missed. When Tavian touched your heart, she was there forever.
Tavian was an amazing artist and loved to read and play the piano. She often shared her love of baking and decorating with her mother. She was an avid knitter and made many knitting gifts for others. She also liked to play when the weather permitted. Her dogs were her babies and she took them wherever she went. She and her dogs have shared many adventures in Bishop and Grand Coulee.
Tavian spent the past summer working for the Washington State Steamboat Park, as well as hiking and kayaking with his friends, family and dogs. She also enjoyed traveling to Montana to visit family and friends. She enjoyed her special moments with her uncle Chris and her sweet cousin Karissa.
Tavian is survived by his mother and stepfather Chantel and Chuck Crowe, brothers Mark Hall II and Sean Beasley, Great Aunt Sherry Grob, Grandmother Sheila Raiman, Uncles Chris Turner and Jim Turner (Sarah) , Aunt Toni Clouse (Tony), nephews Mark Hall III, Todd Hall and Brandon Hall, several cousins, great-aunts and great-uncles, as well as her beloved pets Guinevere, Quelan, Quelana and Joseph.
Tavian was predeceased by her grandfather George Turner and her great-grandparents Chris and Helen Grob.
The commemorations will be held on Thursday, September 30 at Strate Funeral Home in Grand Coulee at 1 pm; and Sunday October 3 at the Mountain Brook Community Library in Kalispell at 2 p.m.
[ad_2]