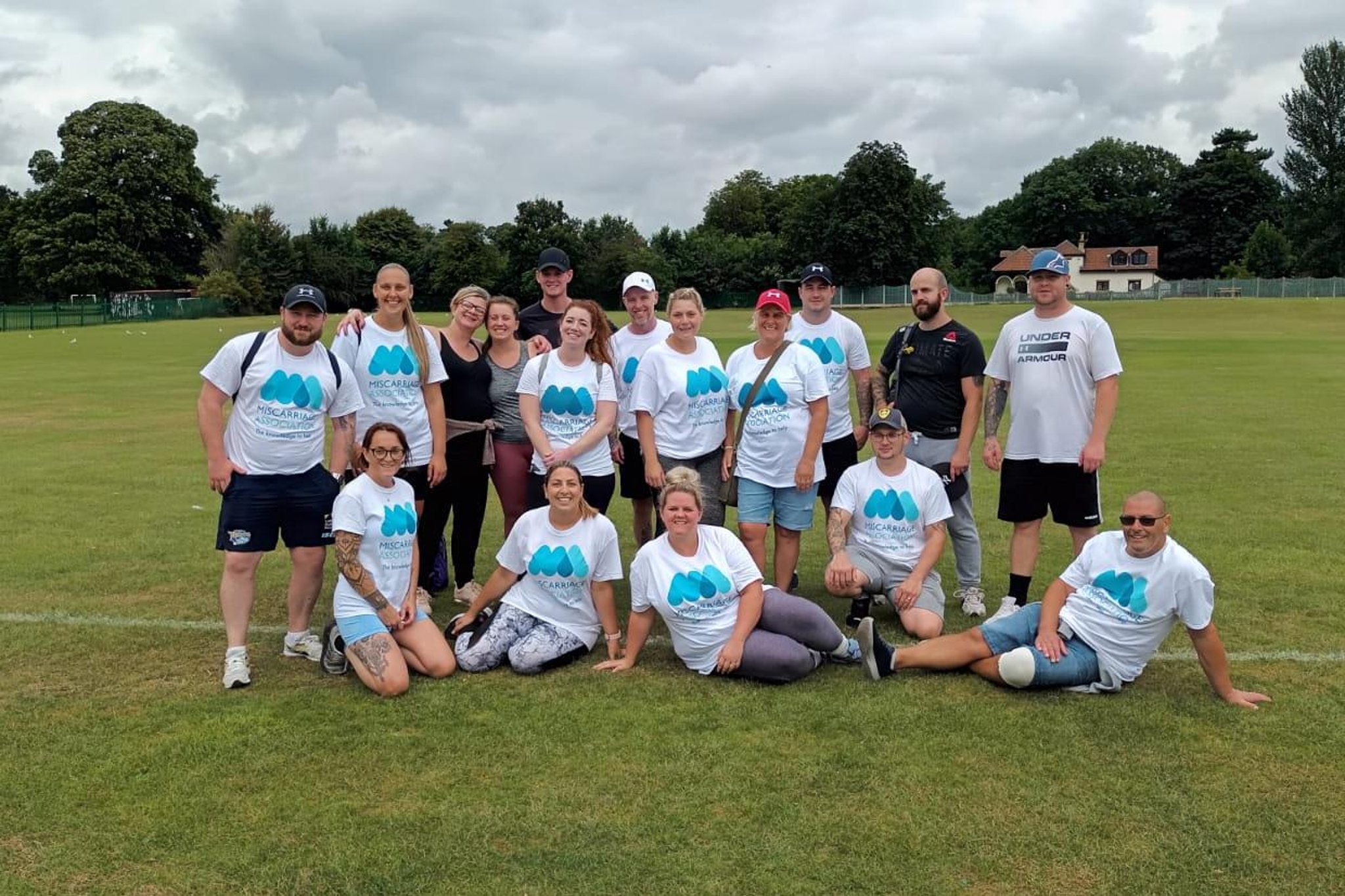 [ad_1]
On August 21, the group set off from Carcroft to Doncaster Royal Infirmary on a mission to walk 21 km.
They broke their target and ended up walking 14.82 miles (23 km).
Fundraiser Amy Round, 32, said: "Everyone who participated has been directly or indirectly affected by a miscarriage.
They walked over 14 miles.
"At first, we all dropped balloons in the sky for the babies we lost.
"Everyone had their personal moments of reflection before embarking on the long march. "
Read more
Read more
So talented seven-year-old daughter surprises people with her drumming skills
They raised over £ 1,000.
The team managed to raise £ 1,309 for the Miscarriage Association.
"We want to raise awareness as well as money," Amy said.
"Miscarriage can be considered a taboo subject.
"But in my own experience, it helped me to know that other people were going through the same thing as me.
"Miscarriages affect one in four people.
"You just don't realize how many people have suffered from it. "
Amy initially decided to do the walk on her own, but soon realized that many of her friends and family had also miscarried and wanted to support the association with her.
"It was amazing to finish the walk," she said.
"We are certainly tired but it was worth it.
"I'm glad the money is going to help people in need."
If you would like to donate to Amy's cause, you can do so by clicking here.
In these confusing and disturbing times, local journalism is more vital than ever. Thank you to everyone who helps us ask the questions that matter when subscribing or buying a newspaper. We are all fighting together. Liam Hoden, editor.
[ad_2]