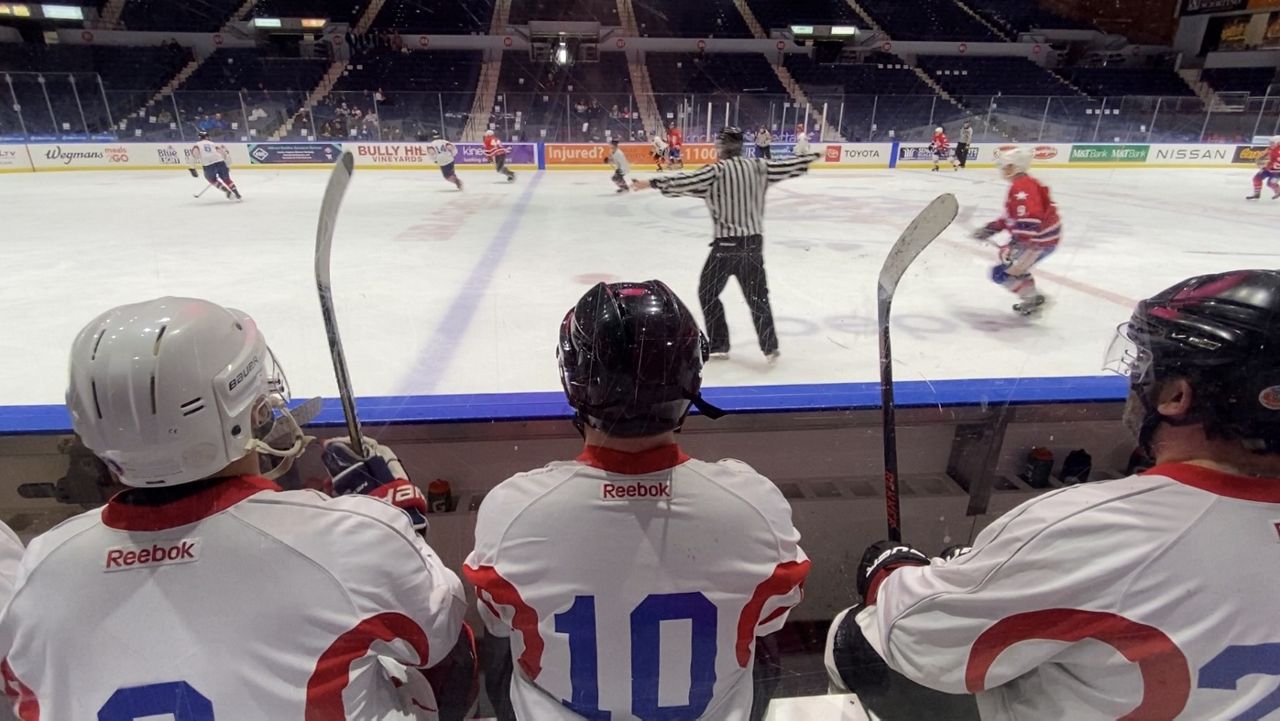 ROCHESTER, NY – The Rochester Amerks alumni took to the ice Saturday at Blue Cross Arena for a good cause. A charity game was held to raise money for the American Heart Association.
For Tom Gigilia, it's more than just watching the Amerks hit the ice.
"It's exciting – it's been five years since I've seen him play," Gigilia said.
His son Rylan played hockey growing up, but quit after high school. Saturday afternoon, Tom saw him play again for the first time in years.
"It's fantastic," said Tom. "That's how we spent our Saturdays, going from rink to rink. So seeing him with all his friends and teammates, with great players who are ex-Amerks, is really exciting.
As number 8, Rylan faced former Amerks players.
In addition to the American Heart Association, the event also benefited former player Gates Orlando, who received a heart transplant. To prepare for the game, Tom said Rylan spent nights training with a men's league. He thinks Rylan will be able to stand up to the old Amerks.
"He's skating, he's training and training, I think he'll be fine," Tom said. "I don't know how he's going to play three periods, but we'll see."
Anyway, Tom is happy to spend his Saturday at the rink again.