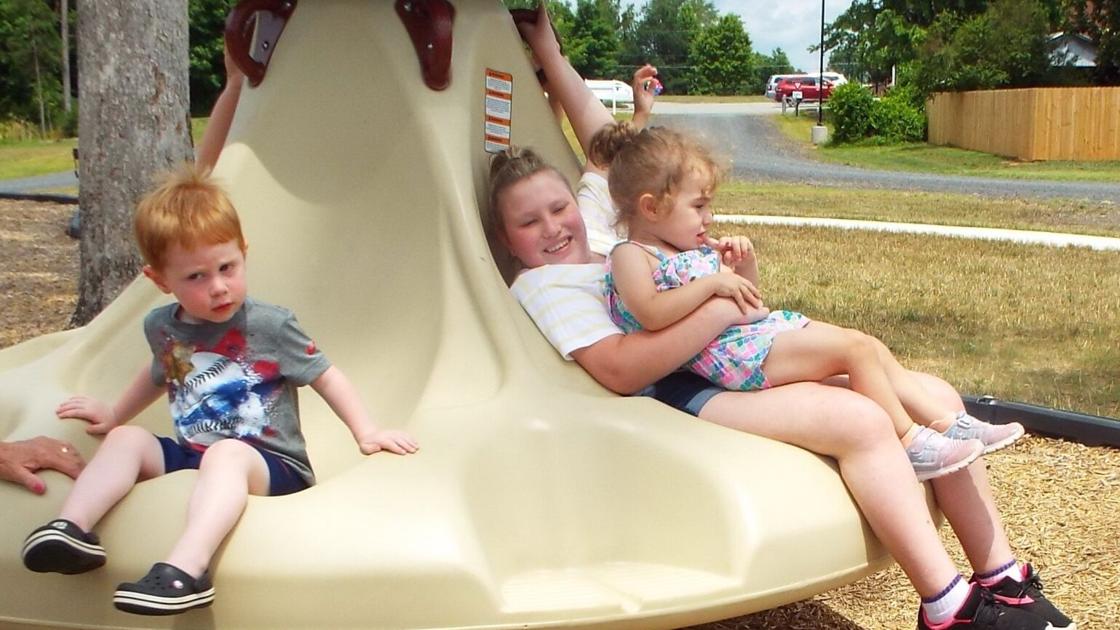 [ad_1]
Ann Fish Special at RockinghamNow

Children of all ages ran from one playground equipment to another on Saturday at the unveiling of new Wentworth Park.
Construction on the park, which officially opened on May 22, began in the spring of 2020. And the shaded, play-equipped facility at the corner of NC 65 and Peach Tree Road was designed by the architect. Jeff Johnson with the Burlington-based company Alley, Williams, Carmen and King.
Some people spent Saturday mornings listening to music, including a few songs from Mayor Dennis Paschal, while some older guests enjoyed sitting down with friends and keeping up with the latest news. Many lined up for refreshments and cold drinks while others took advantage of the shade under the park's new picnic shelter.
Many children were delighted to learn that by simply asking them, they could receive a 20-inch bike from Toys For Tots as a gift.
Local program coordinator Wayne Jenkins and his two volunteers, Don Foley of Eden and Bill Ward, whose wife, Brenda, was the longtime town clerk of Wentworth, worked hard to keep up with the demand, as Evidenced by their sweat – soaked shirts. They donated 85 bikes.
To show their appreciation, many children and their parents brought toys to the program or made donations to the organization for its annual Christmas project.
[ad_2]